ESA WorldCover webinar
After 2 years of work, the WorldCover consortium, on behalf of the European Space Agency, released a new global land cover map for 2020 at 10 m resolution based on Sentinel-2 and Sentinel-1 data.
Did you miss the release? View the webinar recording below to discover more about this new baseline land cover product and learn how to access this new open and free product.
Webinar agenda:
Introduction of the WorldCover project
Methodology, data and validation 
Release of the new WorldCover product and online viewer
How to access the new and free 10 m global land cover product
Interactive discussion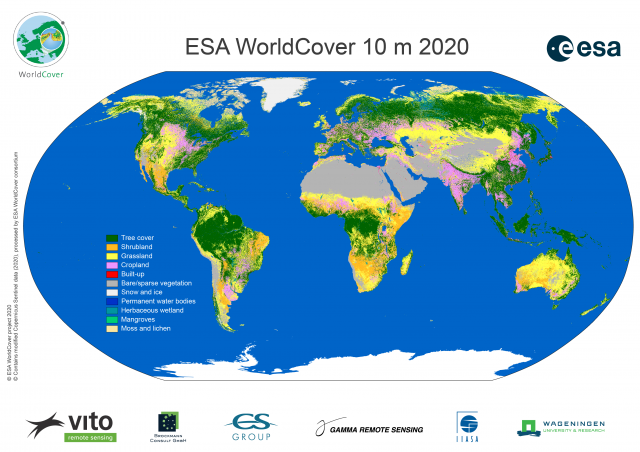 ESA WorldCover global 10 m land cover map